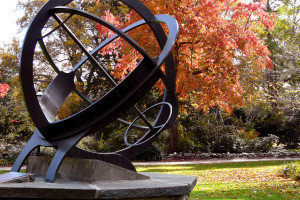 Our Sundial of the Month for October is the armillary sundial at the Heritage Museums and Gardens, Cape Cod, USA.
Located in historic Sandwich on Cape Cod, the Heritage Museums and Gardens attracts children and adults from around the globe. Founded in 1969 by J.K. Lilly, the Heritage Museums & Gardens celebrate American culture and inspires people of all ages to explore, discover and learn together.  The site of 100 acres offers 65 acres of gardens, walking trails and peaceful places. The Gardens also include collections of world-renowned Dexter rhododendrons, as well day lilies,  hostas and hydrangeas.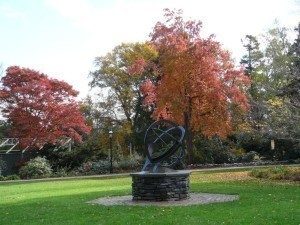 We chose this image for the wonderful autumnal colours that provide a stunning seasonal backdrop to the armillary sundial.  The 'Sundial Lawn' is well known as a wedding location.   What a glorious place to get married!
http://heritagemuseumsandgardens.org/